The Internet controls Cities
Look around you. How many things you see are connected to the Internet? How many things did you buy on the Internet? How many things were produced by companies that are connected over the Internet?
How many things are there that never got in contact with the Internet? Are you sure? Didn't they even have a price tag with a bar code? A product management system for maintaining their stock?
The Internet became a very important part of our lives!
Therefore, you should know how the technology that it consists of works.
Take part in "iLabX – The Internet Masterclass" and learn how the Internet works today!
https://edx.org/course/ilabx-the-internet-masterclass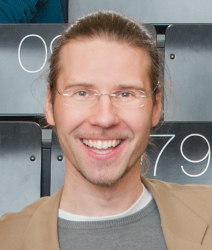 Latest posts by Marc-Oliver Pahl
(see all)