iLabX extended: your chance to LEARN how the INTERNET works NOW!
Due to strong demand: We extended the iLabX – That is your chance to learn NOW, how the Internet works: https://www.edx.org/course/ilabx-the-internet-masterclass. Enjoy the course – for free!

The current situation is keeping many of us at home, giving us time for some further online education. For many of us, our education is currently on hold. This calls for some cool online education!
The thing that connects us during these stay-at-home days is the Internet. It enables your email, web access, chat, video conferences, even telephone calls – everything relies on this globe-girdling information highway.
Did you ever wonder how the Internet works? How can you make a video conference with your colleagues all over the planet? Due to the current quarantine situation we prolonged "iLabX – The Internet Masterclass" for you.
In 6 exciting parts you will not only learn the mechanisms that make the Internet work – you will even create the Internet yourself on your computer in a virtual laboratory that we deliver for free to you! After our course you can call yourself a true Internet Master.
In the course we will visit the six Internet mountains together. You learn :
How locally connected machines can talk,
How this works in the neighborhood,
How you can span the entire planet,
How you can individually connect different applications, such as a video chat and a web session, on your computer with its remote counterparts,
How web servers and the name resolution work, and finally
How the old IPv4 Internet can seamlessly coexist with the IPv6 Internet, and how you can secure yourself and others in the Internet.
Besides a lot of fun, you even get to know Vint Cerf, one of the fathers of the Internet in person via several videos with him, we visit the Computer History museum in Mountain View, USA together, and many more exciting things. We are looking forward to discussing with you in the forums. Join today for free!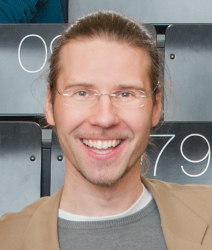 Latest posts by Marc-Oliver Pahl
(see all)