iLabX Block Course Kickoff happened today!
Today we had our iLabX block course kickoff meeting at TUM. As two were missing, we currently have 12 students and can accept 14. Good news for those of you being on the waiting list!
Today, Marc-Oliver explained the format, the grading, and most important: the vLab layer model with the guiding example, "the iLab.owl loads an image using HTTP from the iLabee webserver." According to the quietness of the participants, they enjoyed hearing about it again. Most likely it was a refresher for most of them as they heard the "Grundlagen Rechnernetze und Verteilte Systeme" before.
Nobody did a Massive Open Online Course (MOOC) before. Some had already started with the first part of our course, the MOOC "iLabX – The Internet Masterclass."
If you want to know what they do, enroll in the free course today and exchange with our students live on edX in the upcoming weeks!
See you in the course!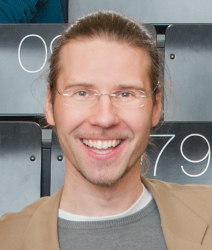 Latest posts by Marc-Oliver Pahl
(see all)