Finally edX users find us under "Computer Networking"
How did you find the iLabX course on edX?
Early August 2020, I was attending the wonderful SigComm 2020 education workshop organized by Matt Caesar and Jim Kurose (yes, the Kurose/ Ross networking book co-author). There we talked a lot about remote-teaching under the COVID-19 pandemic. I also published an article about our experiences with the iLabs that you can find here.
During the workshop, we -or better they- started looking for computer networking courses in edX and Coursera. That was when I realized we had a lot of nice keywords in the course description but not the obvious… "computer networking".
Thanks to Leah and Tina from ProLehre | Medien und Ddidaktik at TU München this is fixed now. People can finally find "iLabX – The Internet Masterlass" under the keywords "Computer Networking" 🙂
Let's see how many new participants this will bring. Enjoy the classes and spread the word! The more people know how the Internet works, the better!!!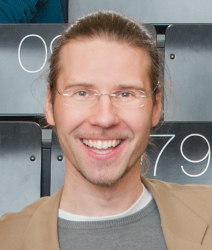 Latest posts by Marc-Oliver Pahl
(see all)